Pride Month at Raconteur 2022
Pride Month at Raconteur 2022
It's June, which means one thing - It's pride month!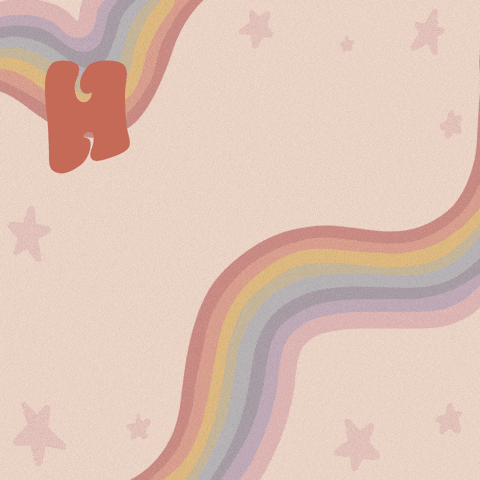 Although we at Raconteur emphasize our status as allies to the LGBTQ+ community all year round. For pride month, we have come up with events throughout June to celebrate, support and educate our employees on the LGBTQ+ history & struggle.
Pride month is extremely important and is celebrated annually every June due to the Stonewall Riots back in 1969, which marked the beginning of a huge change within the LGBTQ+ community. By continuing this longstanding tradition, we continue to raise awareness, encourage inclusiveness, and show our status as Allies within the LGBTQ+ community.
Take a look at some of our activities below:
Week 1:  Raconteur's Fireside chat with Jan Gooding, former Chair of Stonewall.
To kick off our pride month in style, Raconteur arranged a 'fireside chat' between our managing editor Sarah Vizard and the amazing Jan Gooding. Over the course of her illustrious career (so far!) Jan has held marketing leadership roles at BT, British Gas, Unilever and Diageo. She was global inclusion director at Aviva, where she introduced equal parental leave. And she was chair of LGBT+ rights charity Stonewall.

Jan spoke to Sarah about how to make workplaces more genuinely diverse and inclusive and the importance of truly listening to people when you are trying to push a D&I agenda forward. It was deeply inspiring and insightful, and we couldn't think of a better way to start Pride month here at Raconteur!

Check out our video with more snippets of our chat over on our Instagram: 
https://www.instagram.com/p/CfWr5_Yo5xY/
Week 2: LGBTQ+ Trivia Quiz + Film Night.
To raise awareness and educate our employees on the LGBTQ+ struggle and fight for acceptance we arranged an LGBTQ+ quiz. The quiz involved questions on LGBTQ+ history, media + key figures. Although it's important to have fun and celebrate pride, it's also key to remember why we celebrate it.
Although huge leaps have been made in terms of acceptance in recent years, we aren't there yet…
- More than a third of LGBT staff (35%) have hidden that they
are LGBT at work for fear of discrimination
- Almost one in five LGBT staff (18%) have been the target of
negative comments or conduct from work colleagues because they're LGBT
- Two-thirds (64%) of LGBTQ+ people had experienced anti-LGBT+
violence or abuse
- And this is frequent. Living in a heterosexual world, it's hard to imagine walking down the road at night waiting for abuse or comments to be thrown at you. This is why Pride needs to exist.
The Raconteur team thoroughly enjoyed the quiz, that helped educate us on the above statistics, but also on how far we have come and what key figures helped us get here.

To finish the week in style, we held our monthly LGBTQ+ movie night, which involved wine, beer, pizza + the Gus Van Sant's phenomenal biopic 'Milk'.
Week 3: Charity Pride Bakesale –
As pride month comes to a close, Raconteur hosted a colorful bake sale, with all proceeds going to @stonewalluk. We all came together to both bake and eat some fun and colourful goodies over a coffee and tea morning, raising over £200 for our chosen Charity.
Stonewall are an amazing charity who have been campaigning as part of a global movement since 1989, helping to create transformative change in the lives of LGBTQ+ people across communities in the UK.


And as we finalise the celebrations, it's important to remember that Pride isn't just about the parade and rally each year, or the parties and colourful bunting. It's the continued battle for acceptance.

And as allies, members of the community, and as human beings we need to continue the fight beyond Pride month.
Check out our Raconteur_People Instagram below to see more behind-the-scenes of what we get up to: